ARCHIVE
ON THE DIVERSITY OF
AFRICAN MUSIC
words by Benjamin Lebrave
There is more genetic diversity among Africans than within the rest of the world. This means if you look at the DNA of Africans from different ethnic backgrounds, you will statistically find more differences than you would if you compared people from all other corners of the globe combined. Although this last bit of trivia may not seem so intuitive, its direct consequence may speak to you a lot more: the musical diversity in Africa is staggering.
Not only is Africa's musical terroir particularly fertile, but in the last fifteen years culture and media there have plunged into the digital revolution head first—much faster, and with much deeper repercussions, than anywhere else I've ever been. Home studios are popping up everywhere in major urban centers, and new songs are being recorded daily. Teenagers are exchanging songs on their phones using Bluetooth, allowing the spread of underground hits. The diaspora can now follow musical developments in real time, via YouTube or a slew of growing music blogs.
To better understand this explosion of sounds, I have chosen to highlight four artists who I feel are symptomatic of a new African musical creativity. When I look back at the most striking creative encounters I have experienced, the first place that comes to mind is Luanda, Angola.
The first time I traveled there was in 2009, when kuduro dominated in a major way. Kuduro is a dance and a style of music, based on folk rhythms and made on computers. Musically, you could say it's techno meets rap meets African drums—on speed. For years, kuduro was paramount in Angola. As I was told repeatedly, "a show is not a show unless there is kuduro." Kuduro was literally everywhere: in the streets, in the candongueiros (the blue and white minivans which at the time were the only form of public transportation), in the clubs and at parties, from the deepest corners of the musseques (shantytowns) to the poshiest clubs of Ilha. Three years later, as I am about to return to Luanda, I am told something has changed: frantic, 140-beats-per-minute kuduro batidas are ceding the way for more subdued and subtle afrohouse sounds. Many kuduro producers have begun to bring their rhythmic expertise to house music, a genre that has been spreading all across southern Africa: from Johannesburg to Harare, Lusaka to Windhoek, house music sets the mood at any party. One of the pioneers of the genre in Angola is DJ Djeff, responsible for the first domestic house hit in Angola, "Elegom Bounsa." DJ Djeff grew up in Lisbon in a Cape Verdian and Angolan household, exposed from an early age to a myriad of musical genres. While Djeff heard plenty of Lusophone styles, he also explored more electronic sounds as he built a name for himself on Lisbon's club circuit.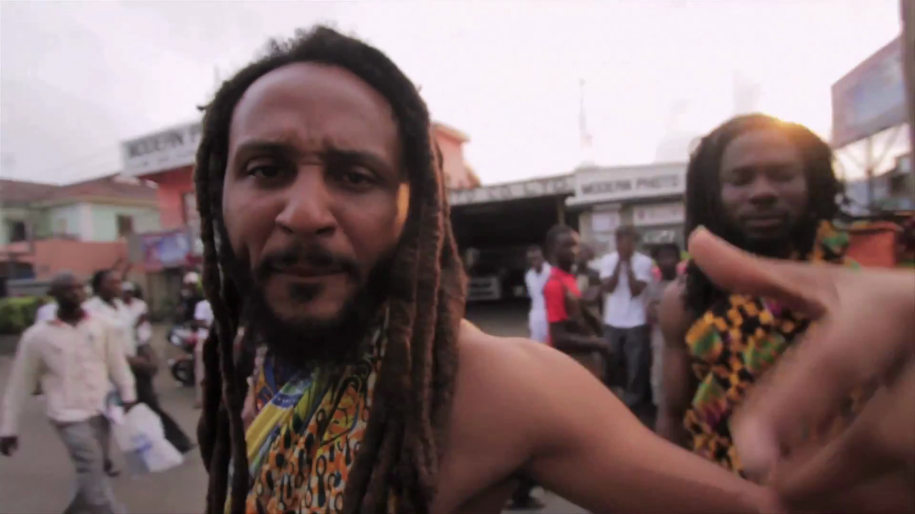 In 2008 he moved to Luanda, where he stormed the clubs, helping to develop a house scene in Angola, fueled mostly by foreign, often South African hits. At the same time, Djeff started producing music more consistently, and with other beatmakers including Renato Xtrova, DJ X-Trio and DJ Delany, he became responsible for creating the local house hits.
The specificity of Angolan house, as opposed to South African house, or house from neighboring Southern African countries, is how complex its rhythms are. Most of its producers honed their skills creating kuduro, a genre that relies almost exclusively on intricate drum patterns, often electronic transpositions of traditional rhythms. Consequently, Angolan beatmakers have an edge on creating infectiously catchy beats, and in the next few years I expect their sound to spread globally. DJ Djeff is already touring all over Europe and has been showcased at the Winter Music Conference in Miami, but he has also spawned an army of young beatmakers eager to follow in his footsteps. It seems that every time I check onto Soundcloud, I find a new account with yet another slew of potent afrohouse tracks.
Although house music is taking over parties all across Southern Africa, one genre continues to dominate the continent: hip-hop. It's hard to sum up the reasons for its success in a few sentences, but I would focus on two aspects: One, most of Africa's cultures are mainly oral, and storytelling there is not only an art, but often the vehicle for passing on history and culture itself. Two, hip hop is incredibly versatile, and can be taken up very easily: all you need is something to talk about, something to tap on to make a beat, and hopefully a few friends to listen or participate. That's about it.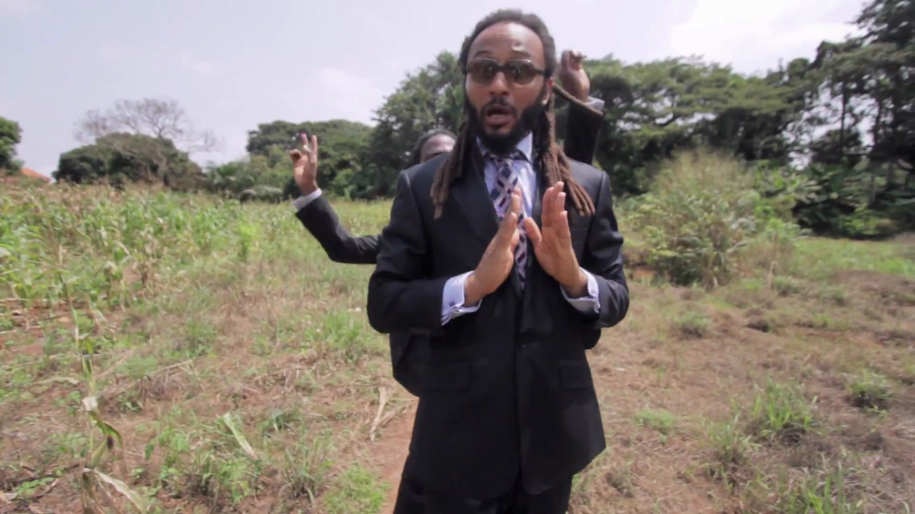 There have been different waves of hip hop in Ghana. The first ones emulated New York-style American rap, and later iterations infused these initial efforts with elements of local languages and music. The most recent evolution, however, is perhaps the most promising one from an international perspective: after rapping in American English, then rapping in local Ghanaian languages, more and more MCs are now favoring pidgin English, the lingua franca of choice among urban youth.
Pidgin is in fact much more developed in Nigeria, where it can already be read on billboards or heard on the radio. Not only is it present in music, it has become an unwritten requirement: If the first verse of a song is not in pidgin, the listener is sure to skip to the next. In Ghana, however, this development is much more recent. Paving the way for pidgin rap in Ghana are Wanlov the Kubolor and M3nsa, who make up the group FOKN Bois. I won't argue whether or not they were the very first there to rap in pidgin, but they surely were the first to seriously put pidgin rap on the map. Before them, people regarded pidgin as improper, unfit to appear on a recording. I have even met MCs who told me they were initially scared of being laughed at if they rapped in pidgin.
That is no longer the case: Very few hits in Ghana don't have at least a hook in pidgin, and more and more hits blend local languages and pidgin, and some songs are practically only in pidgin. Primarily, this is because rapping in pidgin ensures being understood by the broadest fan base possible. In Ghana, a linguistically diverse, sometimes divided country, pidgin is a common street language. But pidgin also facilitates being understood abroad, where it retains enough of an English lexicon for English speakers to be able to follow what is being rapped about.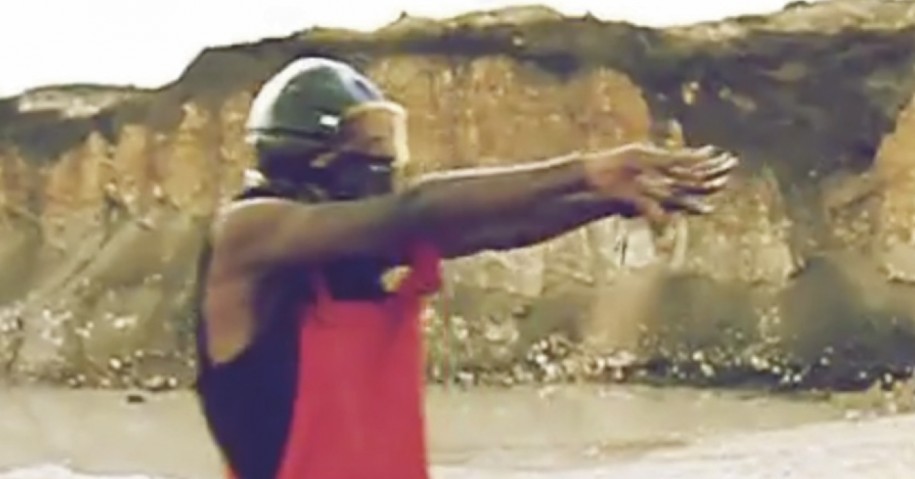 Much like Jamaican patois, Ghanaian pidgin may be the language that will finally allow Ghanaian music to reach the global masses. FOKN Bois are already on track: they are performing regularly all over Europe, their songs are on rotation on several prominent radio stations, and they are now being asked to create collaborative works, like their fantastic album with Hungarian producer ELO, of the polymorphous group Irie Maffia.
Very few people realize how intricately interconnected we all are. But the connecting treads of our common cultural project are inescapably present in music. In my travels, what I have found particularly interesting in this regard is the juxtaposition of Western and Lusophone cultures in Angola. Luanda's youth are as much in tune with contemporary Brazilian music as they are with current American hip-hop hits, and they are forever incorporating these influences into their own music, be it kuduro, rap, semba or kizomba.
Among these world-savvy musicians, however, some artists exemplify the inextricable cultural ties bonding Angola, and Africa, to the rest of world more greatly than others. One such artist is Luanda-born Aline Frazão, who grew up listening to an equal mix of sounds from Angola, Cape Verde, Brazil and Portugal, with a generous added dose of American jazz, particularly Ella Fitzgerald-style vocals. The way Frazão melds her diverse influences makes her music palatable to both Angolans and global audiences.
Frazão's sound is symptomatic of a new generation of artists, often with roots both in and out of Africa, such as Asa or Nneka in Nigeria, Saba in Ethiopia or Efya in Ghana. Their music subtly draws from local African culture, incorporating melodic and rhythmic elements and using traditional instruments, while embracing an overall format that is simple and versatile, somewhere between folk music, vocal jazz and soul. This evolution is a great opportunity for music from the continent, as these artists' multicultural sound and background make them appealing to both local audiences in Africa, and global music fans.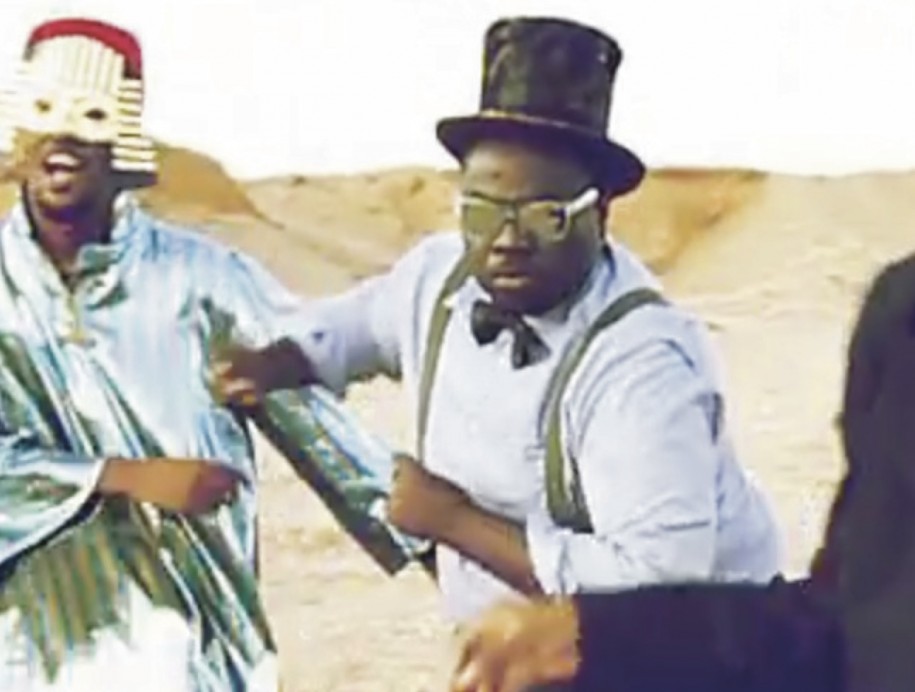 Up until now, I have looked at artists based in Africa, with the assumption that their music retains a distinctly African element to it. Even though I have chosen to focus on artists and genres that only subtly draw from local culture and tradition, for this last profile I am taking a step further into the future of music from Africa. Thus: Welcome to Nairobi. One of the most cosmopolitan places on the continent, it is historically home to Indians, Arabs, British and Europeans. Kenya itself is incredibly diverse, ethnically, linguistically and culturally. If the political turmoil and ethnic rioting surrounding the 2008 presidential elections are an unfortunate symptom of this melting pot gone wrong, the country has since experienced something of a cultural renaissance.
This evolution is exemplified by the music of Just A Band, one of the most successful Kenyan bands in recent years. They just performed at the South By South West festival in Austin, are about to head to Europe for more shows, and are busy cooking up their next album.
Upon first impression, Just A Band sound like they could be from… hard to say. If it were not for the Swahili lyrics, very little anchors their music in Kenya— except when you know Nairobi is a place where radio plays a lot of foreign music, which is another symptom of the city's cosmopolitan edge. Nairobi is also one of the first African metropolises with broadband Internet; ever heard of Silicon Savannah?
Even before fast Internet, Just A Band's members listened to very diverse music, from Everton Blender-style reggae to Victor Wooten or Stanley Clark-type jazz, all the way to Björk or even Ministry of Sound. Before the web it was not all that easy to get their hands on this music, but—as a result of Nairobi's cosmopolitanism— hidden away record stores and university networks of fellow music nerds enabled Just A Band to discover music that they truly related to, which in turn was a catalyst for their own creative process.
The result is a sound that exemplifies a new African reality, an urban culture that is free to draw from local or Western influences, and a set of artists who are incorporating Africa into the globalized culture. While world music lovers may feel lost with the music of Just A Band, light years away from anything remotely folkloric or traditional, I see renewed potential for African music to finally make a serious mark internationally, not just confined within a niche genre, but instead acting as guiding force for the future of international music as a whole.