WEB SPECIALS
ONLINE WILEY
words by Aliina Astrova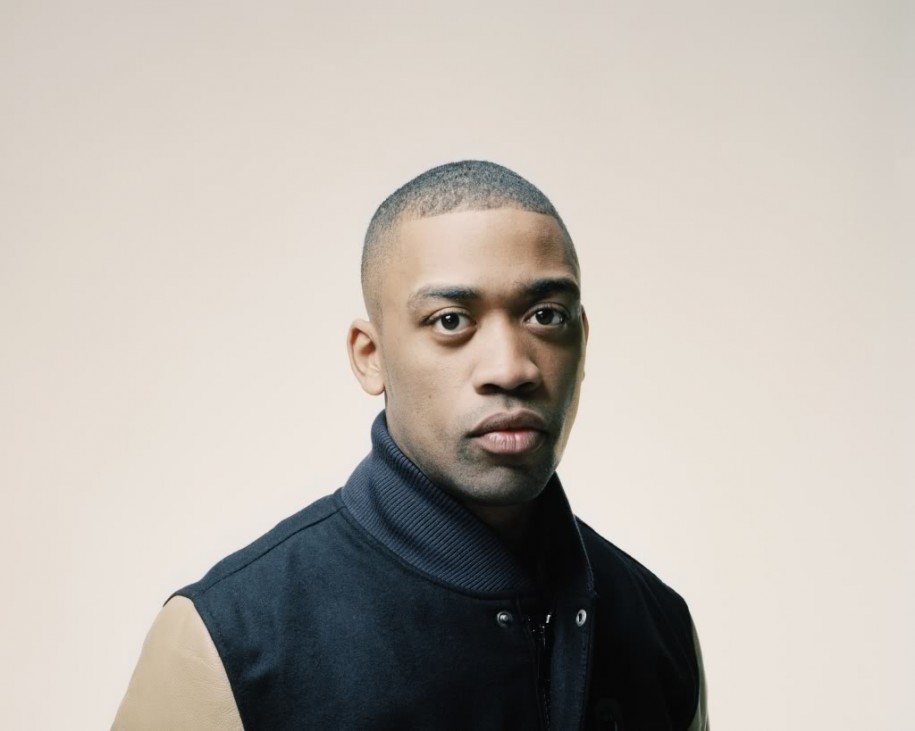 The two minute clip, 'Ju ju man advert', created and uploaded by the celebrated UK grime producer Wiley onto his official youtube channel in March, gained over 10,000 views in two months. Half of the screen is occupied by what seems to be a massive pencil drawing of Wiley's face. He appears in the other half and introduces five recent and upcoming releases as well as the masterpiece next to him. 'Man just wanted to do a picture on the wall. Man draw a picture, still. Man can draw, innit?' – he announces failing to hold back a giggle. Although equally as entertained, the viewer is left confused as Wiley flicks the picture revealing that 'a drawing on the wall' was a scrap of paper propped in front of his webcam.
Whether Wiley deliberately left this last bit in the video or just didn't bother editing it out, it is representative of his prolific artistic career that is dotted with unpredictable moments. Born Richard Kylea Cowie, his earliest recordings date back to the late 1990s when he featured as a jungle MC on pirate radio. By early 2000s, Wiley became known as a pioneer of the emerging grime scene that formed in Bow area of East London and till this day remains one if its most prolific representatives. However, alongside countless releases and prominent activities, Wiley is also responsible for announcing records that never came out, stoping live shows declaring he wasn't ready to play and giving away over 200 unreleased songs for free on the internet– commonly regarded by fans as Zip Files. The eccentric nature of Wiley's character that also translates into his music, while making him a favorite amongst critics, proved hard to manage for labels eventually costing him the commercial success he would otherwise be due. Conversely, the music industry's ways of monitoring creative output only fueled Wiley's resistance.
Like any other business, music industry operates set distribution, marketing and advertisement strategies that cannot be applied to a sporadic creative flow. Consequently, musicians' careers are structured into sellable units– albums, tours, promotional obligations– carefully planned by the industry executives according to public demand and release calendars. This works well for those whose output embraces such structure leaving the more idiosyncratic and impulsive artists like Wiley outside of the system. As Dan Hancox argued onuardian's website following the Zip Files Giveaway: "Wiley's frustration with the industry is partly because it hasn't yet worked out how to martial his anarchic talent: of the 12 or so full-length LPs he's put out since 2003, no single album captures him at his best." A selection of singles and albums is simply an insufficient representation of Wiley's practice which is a continous process, a stream of creativity. As such, it requires an equally constant output of releases and possibility for communication with the audience no label accommodates or encourages. Hence, Wiley turned the internet into an outlet for his creative impetus. The above mentioned Zip Files were soon followed by 'The Elusive Show' on Ustream– a live web broadcast of his life that lasted for several days and allowed the artist to voice his opinions and engage in conversations with fans. And finally, Wiley started making his own youtube adverts.
Next to 'Ju ju man advert', his official channel hosts about a dozen others. 'Bright Lights advert' shows Wiley in sunglasses bandana tied around his mouth jumping around his room to the sounds of the upcoming single. In '100% Publishing advert', Wiley conducts a listening party to an album due this month. There are DIY ads for Lacoste, Native Instruments, strawberry jam and noodles. In the same way that Zip Files incident questions music distribution policies and the Ustream challenges the idea of a press conference, these clips redefine advertisement possibilities. 'Real lion, not no dragon'– Wiley shows off his Lacoste garments. It doesn't matter that the logo isn't a dragon– it is never about the accuracy or even the product, it is always about Wiley. At bottom, these adverts allow him to present himself to the fans in an honest attempt at establishing a relationship outside of the labels' restricted scheme. As Wiley confessed to Hancox, this relationship is crucial on a personal level: "I just need people in England to listen to me. I need people to embrace me, otherwise I'm just in my own little world going mad."
Already, comments to his videos suggest that the DIY mock advertising works well with the audiences who find it easy to relate either through amusement, empathy or admiration for the artist's honesty. Like many strategies formed in opposition to an existing situation, this one may soon be embraced by the industry as yet another marketing innovation.The question is whether this will allow for a more flexible artistic communication and less standard creative practices to exist within the industry realm?