WEB SPECIALS
REVIEW:
GLASGOW INTERNATIONAL
words by Alhena Katsof
The Glasgow International Festival of Visual Art, more commonly known as GI, is distinct from the conventional biennial in both format and duration. Running for approximately 20 days, its exuberant and rigorous program is filled with performances, screenings, and talks. It is unique in that it is created in close collaboration with Glasgow's many arts organizations and artists. From humble, makeshift beginnings, the hospitality and wildness that have always distinguished GI continue to permeate the Festival. It is a joy to behold and a trip well worth taking.
Many people have written about Glasgow as a city for art. They have touched upon the economic, cultural and political reasons that it is a locus for contemporary practice, and why so many artists chose to call this peripheral city home.  At this stage in the game, it may be dangerous to indulge a mythology of place. One runs the risk of undermining the scope and relevance of the work that happens there. By creating a focused moment for contemporary practice, the city is able to pool its resources and create a platform that is meaningful for both local audiences and visitors. Currently at the helm of this effort is Katrina Brown, who took over from the GI's first director, Francis McKee. GI 2012 marks Brown's second and final installment, after which she will continue her post as the Director of The Common Guild.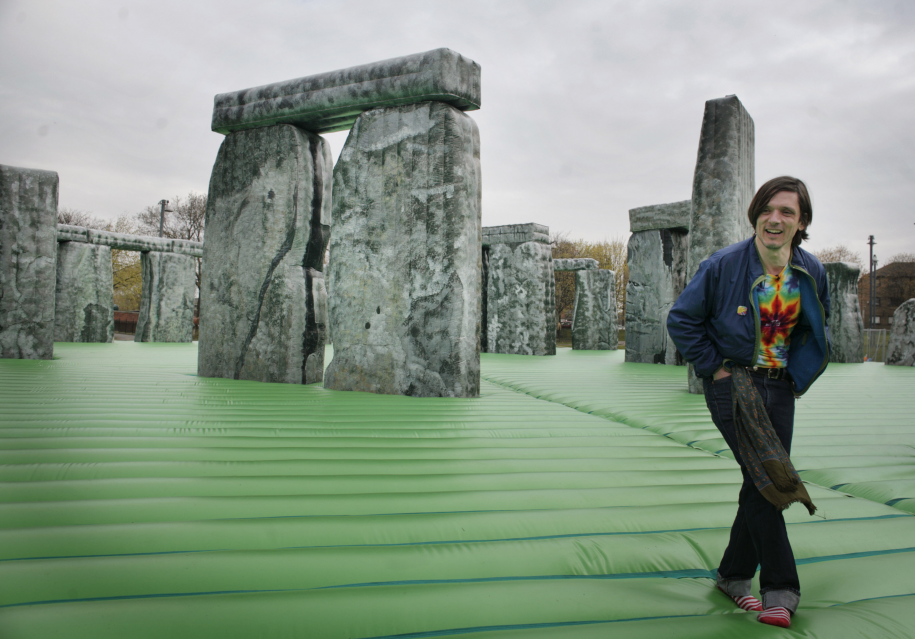 As ever, GI engages the full breadth of Glasgow, including its many nooks and crannies. Spread throughout are significant outdoor works, not least of which is the premier of Jeremy Deller's Sacrilege, a major new interactive public artwork situated on Glasgow Green, commissioned by GI in collaboration with the Mayor of London.
Three Blows, the ongoing curatorial project by Sarah Lowndes and Katie Nicoll, has curated Dialogue of Hands, an outdoor sculpture park at the East Gymnasium. Chris Johanson, Camilla Løw, Mary Redmond and Corin Sworn have created new interactive sculptures for the park and the exhibition comes alive when children are at play. The title of the show comes from a collaborative work by Helio Oiticica and Lygia Clark and reflects Oiticica's belief that by participating in the work, the viewer was "joining a critical experiment in the exercise of freedom." This notion speaks to the overall tone of GI, which is as much about agency as it is about art.
What makes these projects shine is the enthusiasm with which they are presented. There are too many to mention here, but a few of note are: "In the Shadow of the Hand," at Market Gallery; "10,000 Hours," at David Dale Gallery; "Six Works of Art For Your Interpretation" at TRANSMISSION Gallery and "Petrosphere" in Glasgow's Skypark basement. Even Aye-Aye, Glasgow's source for books on contemporary culture, gets into the mix, taking to the road with a mobile bookshop. It is impossible to acknowledge the Festival without thinking about the many independent projects that emerge along side GI's official offerings, such as "Glueballs and Winos" at The Project Room and the exhibitions and poetry readings in Jim Lambie's workshops, which have been temporarily transformed.
The Festival is brimming with excellent films this year. In particular is Rosalind Nashashibi's new work, presented in conjunction with the Scottish Ballet at the GI Festival Hub space, which continues her articulate investigations into ritual and performativity. Henry Coombes' newest film, the outcome of a six-month residency at House for an Art Lover, is exhibited in a shed by the House's former stable blocks, and Katri Walker's video Rapture (2012) appears in the group show, "Arrives In Starting," organized by The Duchy. Tramway presents Moyra Davey's stunning, Les Goddesses (2011), which focuses on the life story of Mary Wollstonecraft, eighteenth-century British writer, philosopher, and advocate of women's rights.
Also at Tramway, Kelly Nipper tackles the cavernous main gallery incorporating elements of dance, ceramics, textiles, and photography to transform it into a site of industry and mythological production. While at rest, the dancers, who otherwise perform daily routines, lay under heavy wool blankets, covering the exhibition space. Continuing on Glasgow's Southside, Patricia Fleming Projects' Everything Flows culminates in an evening of sound and performance at the artist-run Queen's Park Railways Club. Further evidence of the ongoing collaboration between artists and musicians are an all-day noise performance by Marco Fusinato at SWG3, presented as part of GI's collaboration with Australian Centre for Contemporary Art, and Six interpretations of the end of our world, one of thirteen events that comprises The Pipe Factory's program for the Festival.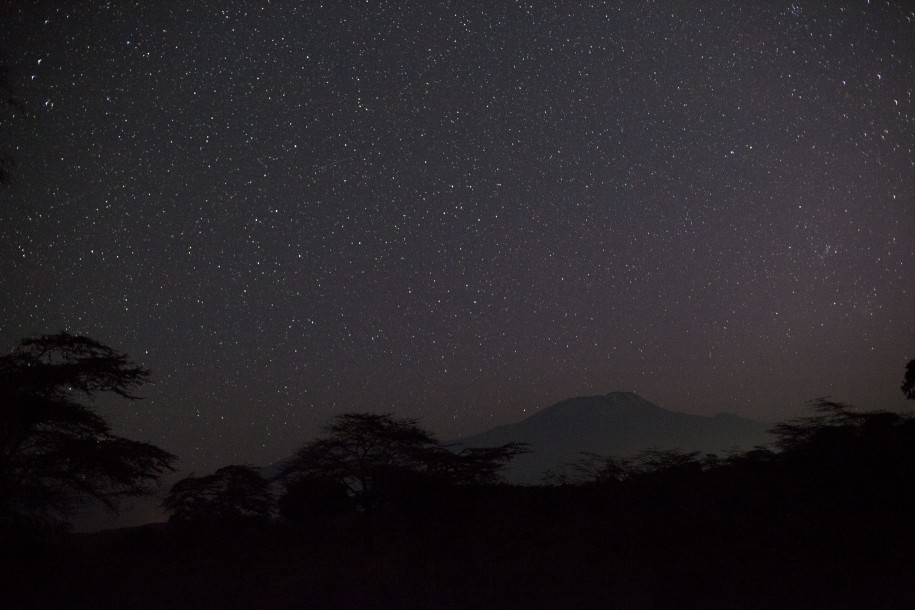 The Common Guild's thoughtful solo exhibition of Wolfgang Tillman's photographs features important works acquired by the Arts Council Collection, alongside a number of new photographs selected by the artist. Covering Tillman's characteristic range of imagery, and exploring the different grains and textures of photography, the exhibition moves from the illegible to the readable, shifting between abstraction and form.
Strong solo presentations have been staged across the city including, Charlotte Prodger at Intermedia, Karla Black at Gallery of Modern Art, Richard Wright at Kelvingrove Art Gallery and Museum, and Nairy Baghramian's new sculptural installation presented by Sorcha Dallas Projects. Teresa Margolles' exhibition makes use of the Glasgow Sculpture Studios' new galleries at The Whisky Bond and Easterhouse unveils Alex Frost's first permanent outdoor artwork, a beautiful large-scale mural.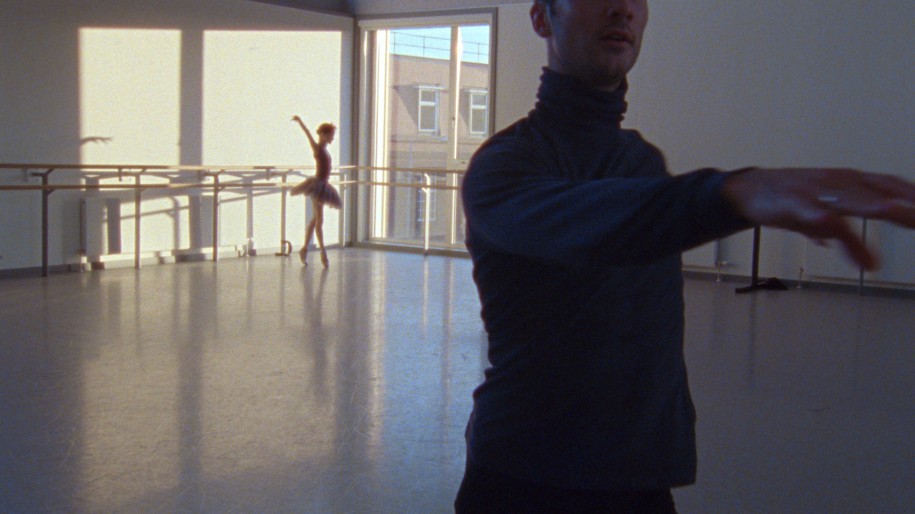 Amongst these solo projects is Lorna Macintyre's ethereal and monumental, "Midnight Scenes & Other Works," comprised of her ever evolving abstracted cyanotypes and sculptures at Mary Mary. Downstairs, Glasgow's youngest commercial gallery, Kendall Koppe, presents a solo exhibition of Emory Douglas's prints and drawings in a show aptly titled, "Seize the Time." The exhibition spans two of the years that Douglas' worked with the Black Panthers (1968 – 1970), when the Party was at its most militant. While it explores the aesthetic language that Douglas created, his message remains intact and the exhibition is an example of GI at its best.
From a different but equally important political and aesthetic position, The Modern Institute presents "If you don't like this book you don't like me," an exhibition of Paul Thek's extraordinary notebooks.  The intimate notebooks give insight into Thek's groundbreaking installation practice. It is fantastic to see them in Glasgow, where Thek has surely been a significant, if sometimes unspoken, influence on a generation of artists.
GI is a collaborative effort, run with spirit and candor and it is with delight that visitors fall into Glasgow's warm embrace.