ARCHIVE
UTE META BAUER
interview by Carson Chan
CARSON CHAN    You curated the Third Berlin Biennial in 2004, and the theme was Berlin itself. The social, economic and historic context of the city was source material for your curation, operating in what Maria Lind calls "context specificity." Can you briefly describe the different institutional contexts you've worked in?
UTE META BAUER    I've always believed in creating my own structures and contexts. My education in set design and art was less curriculum-based and more self-driven; at that time, we had to be proactive, because structures were very loose. I was always very proactive. With six other students, I founded an art group called "Stille Helden e.v.," a non-profit association. We developed projects — exhibitions, events, performances — and made videos. We set our own context. We saw professors as resources, more as coaches, not people we waited on for instruction. When I became a professor at the Academy of Fine Arts Vienna in 1996, I was stunned by the antiquated notion of the Master Schools, and that the "professor as master" model was still in place. I was then the only female professor, since Erika Billeter, one of my predecessors, had left. The last female professor before her led the textiles class during World War II. To enter into a context is to understand its mechanisms and the inherent power relations it operates under. Changing structures requires changing politics, which has been critical to my approach. Of course, I didn't create change in Vienna all by myself. There was already a group of people invested in change, including the Rectorate, Carl Pruscha.
The Office of Contemporary Art (OCA) in Oslo was initially planned as an institution to support Norwegian artists when they exhibit abroad, but what the board determined was that in order for them to participate internationally, we first needed to develop more opportunities to create discourse within Norway. I served as OCA's founding director and did not want to engage myself in a kind of import-and-export service in the arts. It was more about allowing the slow development of more organic international networks, while maturing a sense of locale.
CC    The structure of MIT's Visual Arts Program was something you changed the moment you arrived in 2005, no?
UMB    I have to say that the position of the arts at MIT, the Center for Advance Visual Studies (CAVS) — founded by György Kepes in 1967 and opened in 1968 — was already intended for art to have a role on a larger societal scale. CAVS asked how visual studies and artistic vision could have a strong impact in a research university, especially one that develops new technologies. With CAVS, Kepes brought a notion of ethics and responsibility to MIT, and I found this a very interesting but challenging legacy. When I was appointed director of MIT's Visual Arts Program (VAP), it was mainly a service structure with foremost teaching obligations. But I was appointed for and supported by my colleagues Krzysztof Wodiczko, Antoni Muntadas and Joan Jonasm to merge the Visual Arts Program with CAVS, then directed by Wodiczko. The intention was to reconnect teaching, research and production.
CC    But wasn't it your decision to merge CAVS and the Visual Arts Program together? I heard it was an unpopular decision.
UMB    Of course not; I was appointed to revamp the Visual Arts Program and reconnect our degree program with CAVS. This plan was already in place before my arrival, but it took five years to complete. Krzysztof Wodiczko, who was on the faculty in the VAP, had twice been the director of the CAVS. He, too, felt that bringing the fellow center (CAVS) and the teaching program (VAP) together was a conceptual, financial and administrational necessity. But to turn it into something new seemed to me more consistent with the legacy of CAVS, regarding it as a benchmark, to work toward creating a new entity that reflects contemporary artistic practice.
CC    While you were working at the Künstlerhaus Stuttgart, you spoke about the need to address specific publics. A public is an ideologically and demographically divergent population. Is it possible to address the public at large with a specific message?
UMB    Firstly, it's very important to create communities that have shared interests. Clearly state your position, and you find your public. Invite others to join or oppose or get engaged in some other way. Reaching out to create a public is not the same as satisfying all different needs of various audiences — that's an impossible and undesirable task. I can only act upon issues that are critical to myself, too; I am part of that audience. A message should, of course, be accessible but without falling into the same ratings trap that public and private television falls into. To determine content by ratings, viewer or visitor numbers creates not only popular, but also populist programming as a measure of success. To increase and educate an audience over time through high quality work is equally challenging, but worthwhile. Directing is per se a collaborative activity. The pressure to be absolutely inclusive, to reach out to everybody, dilutes many necessary debates. Art is an arena for allowing antagonism, as are true democracies.
CC    So addressing a public means having sometimes to make difficult and unpopular decisions?
UMB    For sure. I think politicians should reconnect to this responsibility, too.
CC    What could an independent curator bring to the academic realm?
UMB    Well, educational structures have to be in flux and have to change. They have to be open-ended. That's why a number of us coming from the discursive side of the curatorial field are approached by universities. Today's art students demand that their professors stay awake and engage with them while having an active practice outside of academia. Students want dynamic relationships, and oppositional relationships that can be very healthy. For example, the Whitney Museum's Independent Study Program is still, after 43 years, a seminal place that trains artists and curators to be context specific, critical, aware of politics and culturally awake. The MACBA (Barcelona Museum of Contemporary Art) and the Museo Centro de Arte Reina Sofía in Madrid also started a similar independent study program because they understand the necessity of having more nimble, independent structures within the museum. But such programs run by museums are exceptions to the rule.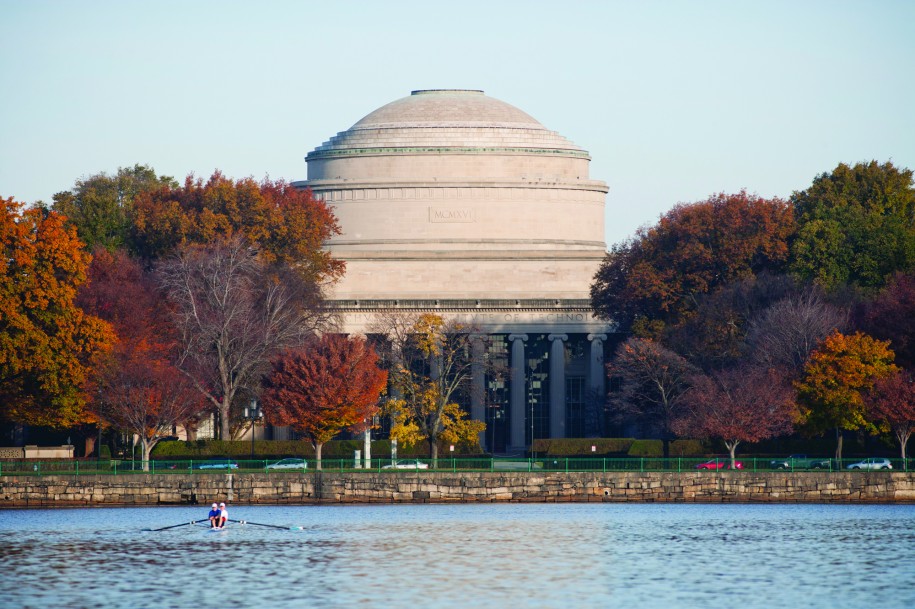 CC    You've worked with feminist issues in different ways throughout your career. You also mentioned that in 1996 you were the only female professor at the Academy of Fine Arts in Vienna. Did you take the job as a statement of personal politics? Did you join because it was important for a female to be a professor there? How do personal and institutional politics become part of teaching within an art environment?
UMB    Getting a position as professor in at the Academy in Vienna certainly had to do with the fact that they hadn't had a female professor in years. Many of the students flagged the issue when they were searching for a new professor and Head of the Institute for Contemporary Art, and the gender equality office at the Academy supported this effort. I just thought it was an interesting job as the Institute for Contemporary Arts had a very good reputation. Denys Zacharopoulos, who co-curated Documenta IX, was my predecessor, and the Institute was a small but independent cell working within the conservative structure of the academy. It attracted students and public alike at that time. If you work in a field like ours, dealing with the arts—whether visual arts, theater, writing, film—the personal plays an important role, as what you do is largely self-driven. If you want to have a career as an artist, all one could really say is "good luck." I've preferred to lead a more self-determined life, which led me to the arts in the first place. As an art student, I was not aware that I acted as a feminist; that occurred to me rather late, when I was already 33, at a time when I was the Artistic Director of the Künstlerhaus, Stuttgart. Being the only female professor at the Academy in Vienna was one thing; the next step was to appoint the first female professors in studio art, Renée Green, Eva Schlegeland and Sue Williams.
CC    In your editorial for the fourth and last issue of META magazine …
UMB    It was actually our third. The fourth appeared before the third. They were published in anachronistic order.
CC    Well, in the editorial you talked about critical and political resistance, and how easily it can be bought out or subsumed within bourgeois institutions. Feminism is a form of resistance that you have taken up. Have you ever felt that your positions were being undermined by their institutional affiliations? Funding plays a huge part in this process of cultural reification. Does it make sense to criticize the large financial corporations that often provide the funding?
UMB    To begin, the history of these gender relations and inequalities are so old — these habits are so established. I strongly subscribed to cultural theorist Stuart Hall's triangle of sex, race and class as a way of understanding any system of exclusion and repression. Working on Documenta 11 with Okwui Enwezor, Carlos Basualdo, Suzanne Ghez, Sarat Maharaj, Mark Nash and Octavio Zaya and discussing post-colonialism was as important as discussing feminism. Today, global politics and finances are pushing us to again think critically about class and economy. I wouldn't single out feminism as my main preoccupation; it's more about acting and positioning myself from a feminist perspective in everything I do.
CC    That's clear, but I'm still interested in hearing your thoughts on how any kind of critical political resistance could so easily be subsumed within institutional systems.
UMB    Radical Chic was the topic of that issue of META, addressing how forms of resistance get incorporated and swallowed by mainstream culture. As one example, I referred to Tom Wolfe's description, in his novel Radical Chic, of when Leonard and Felicia Bernstein invited the Black Panthers to one of their cocktail parties in the mid-60s. Actually, those occupying different poles are often attracted to each other. We have to take the relationship between these opposite poles seriously, as they are the measure of tension. Looking at the history of revolutions, opposition groups have often emerged from the same communities they oppose. We can't just think in black and white. We have to keep up this critical relationship with the institutions that feed us. To be within does not mean to become uncritical; one may take an opposite view.
CC    After Hurricane Katrina, you brought art and architecture students to New Orleans to research…
UMB    Oh no, they went on their own. That had nothing to do with me or our program. This kind of pro-activeness towards their own education is typical for MIT students as well as the faculty and staff. Art and architecture students joined some of their professors without departmental prompting. After the disasters in Haiti, MIT and Harvard students and faculty showed up there, too. On the contrary, because of them I was interested in bringing some of the problems in New Orleans back to the campus, to implement what they experienced into our class discussions. One of our graduate students, Jae Rhim Lee, worked as an advisor to the city's recovery office. She told me about how the FEMA (Federal Emergency Management Agency) trailers were basically toxic, and that led us to start a FEMA trailer redesign project at MIT. Under her leadership, we developed a class together and then she took over.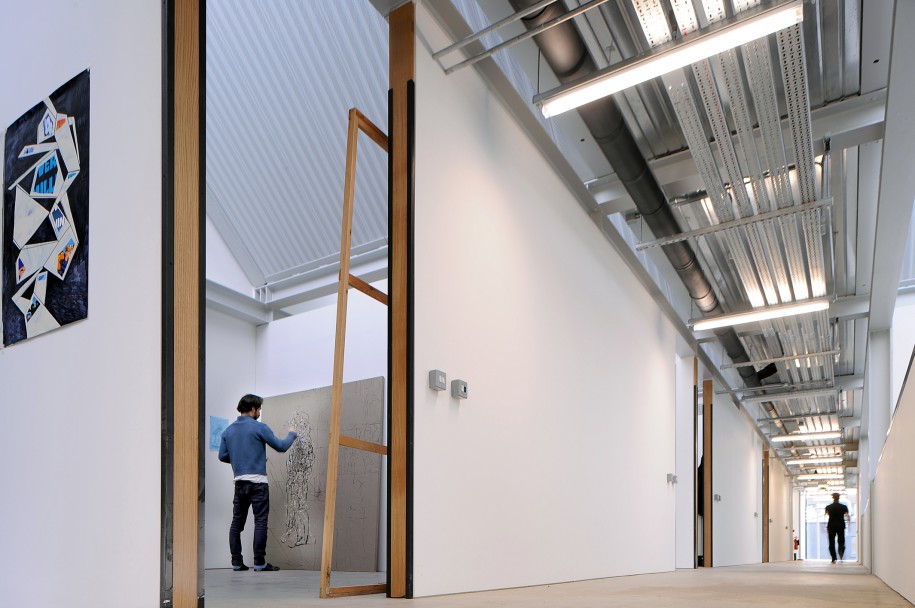 CC    It seems that you see art and art education as something that should have strong communion with real-life issues. Is that a fair assessment?
UMB    Just like the title of my professorship in Vienna, "Theory and Practice of Contemporary Art," I believe we need both. It's definitely not one or the other. Positioning yourself on one end allows you to step back and look at the other from a different perspective. It's important to be engaged publicly and not stay on dry-dock, so to speak, and the artist's studio, the library and our offices are real-life places as well. So are museums. The important thing is for artists and theorists is to find spaces to reflect on what they are doing and producing — books, seminars, museums. Reflection is equally important in order to integrate and immerse ourselves in the responsibilities of civic life. Theory and practice are like yin and yang.
CC    You've recently written about the added economic pressure for art students to produce after they graduate, particularly in the United States where the tuition is so high. Students there often have huge debts to pay off. Is greater involvement in civic life a way to make use of an art education? One could say that the art objects have no intrinsic monetary value. Value is socially ascribed to them through culture, which provides no guarantee of any financial well-being for artists. Is your impulse to bring art students into contact with spheres unrelated to art a way of providing them with other professional skills?
UMB    Art plays a very strong role in the cultural sector and is, of course, involved in monetary systems. If you look at the recent development of the economy, art has been one of the more stable investments for stakeholders when all the hedge funds crashed. This poses a new problem. We should not be naïve. The art world is a highly capitalized sector when you examine its protagonists. It's true that the value of art is simply what we attach to it, but that's not different than stocks. It's a stock based on habit and desire; this investment in life makes art so complex and interesting. Art is like a microcosm of what's happening in the world, and it's important to address this in education. But art is also its own space, beyond economics. It's more complicated.
CC    You're responding to Alex Farquharson's idea of new institutitionalism, curators' entrance into academic institutions as safe havens from the market. To problematize this assumption, as you have, is fine, but the Western academic institution's need for finances ideologically places it squarely within consumer culture. This has produced an inflation of necessary degrees (the introduction of the PhD in Fine Arts, for example) and a proliferation of studio, art education and curatorial programs. This academic infrastructure didn't exist ten years ago and was implemented largely to bring revenue into cash-starved systems. Do these programs exist for any reason other than to provide financial support for these academic institution? Does the world really need to train so many artists, curators and arts professionals?
UMB    I completely agree with you. As educators, we should first come up with an idea of what all these students might do after graduation. Don't forget that we've entered an era where the notions of labor, the goods we desire, communication and social interaction have changed tremendously. Also, we are talking today from a world that is connected globally and that has created new exclusions based on network access and passports as well as new poverty lines. The everyday of privileged people is centered around accumulation, collecting "must-have" goods, friends on Facebook, and even academic degrees. It's fairly new that one has to have measurable "media and online presence," even as an average person. Think about the increased influence and power of media, the role online social media play — this whole sector is a new industry, a new global economy whose impact and problems we still need to fully understand. Such a mediatized world provides and demands new ways of engagement, and art and culture in a wider sense play a crucial role in it, for good and for bad. Education in the United States is an industry. It's a business, and a significant one. Of course, if you want to have higher enrollment, you have to offer a variety of attractive "products." In education, this is accomplished best by key universities, which are a global brand. There is still a difference between the roles of U.S. universities as a "market place of ideas" versus the (disappearing) European model of "education for all." It has been very interesting for me to experience both. This is now my seventh year at MIT, and although I'm directing a program, I'm still learning about the specificities of U.S. universities as corporations, where teaching is just one of many functions. France's École Normale Supérieure, for example, as the point of entry to become a voice in France's intellectual orchestra, is a different model of "initiation." This school still strives to develop intellectual leadership excellence and exclusivity from the start. Almost every French intellectual went there. But the recently created M.A.s that you've mentioned have been adopted by universities on both sides of the Atlantic. Universities have to survive in a changed economy, and education cannot be as easily outsourced as other industries. Although it's also a good thing to have more varied choice of study, you're right that this profusion of degrees feels like an inflation of education. Access to education is key for a democratic and balanced world, so to attract more people to study is not a bad thing. On the other hand, the current implementation or increase of tuition fees will cause the opposite: education will again become more exclusive. Less people will be able to afford to attend universities, and this academic minority might hold more than one degree at the end. In that respect we have to act counter-institutional, even though we need institutions.
CC    The last time we spoke, you mentioned that you enjoyed directing the Program in Arts, Culture and Technology at MIT very much. You said the interdisciplinarity of universities, which is less prevalent or not existent at art schools, made you decide that you would never work in an art school again. You were recently appointed the first Dean of Fine Art at the Royal College of Art in London. What made you change you mind and join the RCA?
UMB    I enjoy being at MIT precisely because it is a big research university and a great hub for engineering and science, but I also struggle because the arts are, of course, seen as a sideshow. For MIT, it is critical to generate Nobel Laureates, to invent new technologies, but art and culture are technology as much as they are theory. Research in life sciences, sustainable energies and climate change generate the needed big income for MIT, surpassing the amount of research grants from the U.S. Ministry of Defense. I do not mind that artistic practices are kind of marginalized at MIT — it gives us a certain degree of freedom — but it's difficult for ACT to get the resources and infrastructure to engage in research and to be recognized as a valid voice on a level with engineering, life sciences, etc.. Our program is much more visible than it was a few years ago—nothing to complain about — because we had strong support from our Dean Adèle Naudé Santos, but it took a lot of effort to revamp the visual arts program, a tiny program within this very big institution. It is rewarding and frustrating at the same time. We moved from the periphery to the new Media Lab Complex in the center of campus, which provides us with increased visibility. Nevertheless, we are the only program in our department that still is not in the position to offer a PhD and does not have access to research funding. Therefore, for ACT faculty, it is critical to stay active outside of MIT; otherwise you fall behind. Unlike other research laboratories and fields of study, arts and culture happen mainly off campus. We have to gain our merits, our symbolic capital, outside of the university. The opportunity to be at a place like MIT is unique. The scientists I've worked with here are curiosity-driven, are continuously entering new territories and are as open as artists. Scientists are surprisingly explorative, no matter what the projected outcome is. What I really appreciate about MIT is this completely intellectually immersive situation, the pure absorbance of ideas. After more than six years focusing 100% on establishing our program at MIT, it's now critical for me to reconnect to my field: curating. This means a move from the "New World" back to the "Old World," culturally and historically speaking. I've always loved traditional workshops, arts and crafts, and the RCA has a long history and is home to amazing workshops run by people who know those shops by heart. The RCA is a postgraduate institute with research in materials and fashion, in architecture and product design; it has a school of humanities — in short, its scope is wider than that of an art academy. But you are correct that the School of Fine Arts offers its disciplines of painting, sculpture, photography and printmaking as compartmentalized as the Academy of Fine Arts Vienna when I was appointed in 1996 as Head of the Institute of Contemporary Art. Paul Thompson, RCA's rector since 2009, restructured the RCA to six schoold or fields of study and research, but at the same time has sought to foster more interaction among departments, more initiatives across disciplines. To be part of this transition is a challenge and very exciting. I'm very curious to see if it's possible to initiate more transdisciplinary research and study at the RCA — the faculty I spoke with so far are very much for this, so let's see. The RCA approached me this summer and the decision to join them at this moment of change is spontaneous and maybe irrational. But it is healthy to take breaks, to rethink what I have done so far — unexpected moves force you to re-focus.