ARCHIVE
TRI ANGLE RECORDS
words by Ruth Saxelby
"Pop is religion. Overground is underground." So reads London/New York label Tri Angle's SoundCloud profile. Led by label boss Robin Carolan, Tri Angle has released some of the most cutting-edge and zeitgeist-cultivating electronic music from both sides of the Atlantic over the past few years, from Balam Acab, Clams Casino and How To Dress Well to Holy Other and Evian Christ. Though a cursory listen would locate these artists amid the shadows of the experimental underground, they all—to varying degrees—take the mainstream as a springboard and, in the process, are helping to reshape what it means to be pop in the 21st century. But more on that in a minute.
Tri Angle's conception was of the quickie sort: a snap decision born from a restless moment. Having been involved in music (from a writing and event perspective) as one of key contributors to avant music blog 20 Jazz Funk Greats, and as the promoter of the R&B worshipping So Bones night in the UK, Carolan decided to set up a label in late 2009 on a whim. "I get quite bored easily so I constantly feel like I need to shift and keep things up," he explains. "It just came to a point when I was like, what am I going to do now?" As a self-confessed music geek, Carolan felt as though a label seemed to be the natural next step. "I think within the first month of me starting the label I had about three artists on the roster. It all happened really quickly. It was surreal," he laughs. At the time, the London-born Carolan was in New York, where he'd lived the majority of his adult life (and has since recently returned to), following a childhood spent traveling with his family, which might go some way in explaining his natural restlessness. But he has '90s R&B star Brandy to thank for the label's name.
"I was stoned one night and Brandy's "What About Us" video came on MTV. There's a scene where she stands on this pyramid of men, and in my foggy haze something clicked and that image made perfect sense. I think it was to do with it being obviously hyper commercial and designed to get played on MTV, but then the imagery in the video was so weird, so bizarre. In my head it summed up something about Tri Angle and what I wanted it to achieve," he notes. "The one thing I couldn't have foreseen was that I called the label Tri Angle at a time when witch house didn't exist, and I didn't know the label would be associated with all these occult images. So a few months later the name took on a whole other life, but it's a Brandy video, basically."
Once Carolan announced the label, it took a while to ready intended first release Balam Acab's debut EP See Birds (he'd found the artist on Myspace the day after the then New-York-based teenager had uploaded his very first tracks). A compilation of Lindsay Lohan covers by artists including Laurel Halo, Autre Ne Veut, oOoOO and Oneohtrix Point Never—another idea that blossomed very quickly—was conceived to fill a time gap but, in retrospect, it set a very specific tone for the label: pop subversion from a place of love. If nailing your colors to the pop flag is not just common today but to be expected of new experimental artists, in 2009 the fog of underground purism was just beginning to lift. Releasing such a compilation was a gamble—Lohan had just been sent to prison and it could have been seen simply as an exploitive novelty—but Carolan was a fan of her music and had a genuine desire to add depth to the actress-singer-jailbird's often 2-D portrayal. "I just thought it would be really interesting to maybe try and exorcise some other emotions out of these songs that maybe are there, but just not as explicitly as someone like Autre Ne Veut or Laurel could make them."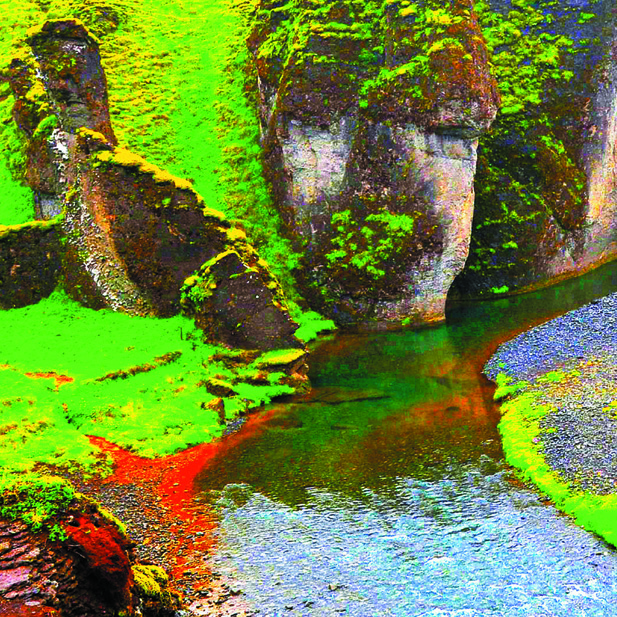 A desire to delve beneath pop's shiny surface is the thread that binds all Tri Angle artists. See Balam Acab's distinctive channeling of feminine pressure on "See Birds"—which, fittingly, went on to soundtrack a Beyoncé L'Oreal ad—and Howse's spinning of pop's ubiquitous, sex-mimicking sigh/groans across footwork's non-quantized rhythms on "VBS," or AlunaGeorge's skewered shake-up of R&B that, funnily enough, recalls Brandy's embrace of brilliantly oddball production at the height of her early 00s powers. While sonically the results couldn't be more different, what connects the Tri Angle clan is that need to get so close to pop that one can examine the make-up clogging its pores and witness the faraway look in its eyes.
Interestingly, when it comes to label influences, the only one Carolan cites is Ghost Box. A small UK independent, Ghost Box also has an interest in peeling back layers—but from an incidental music perspective, drawing as it does on television soundtracks and library music. "What they do is to reimagine this history or past that never really existed, and they obviously bring all the odd, eccentric qualities of British culture to the surface and focus in on those things," says Carolan. While R&B and hip-hop have so far played a crucial part in Tri Angle's story (unsurprisingly, as they have been the blueprint for mainstream pop over the past couple of decades), Carolan is keenly aware of evolution and the importance of avoiding repetition. "This year has been a year of extremes for the label. Obviously AlunaGeorge is straight-up pop and Haxan Cloak and Vessel are operating in murkier territories," he says. "I guess I wanted to see if I could get away with releasing those kinds of records and still have everything make sense… I kind of want to see how far I can go with things in terms of the weird shit and the pop-y shit."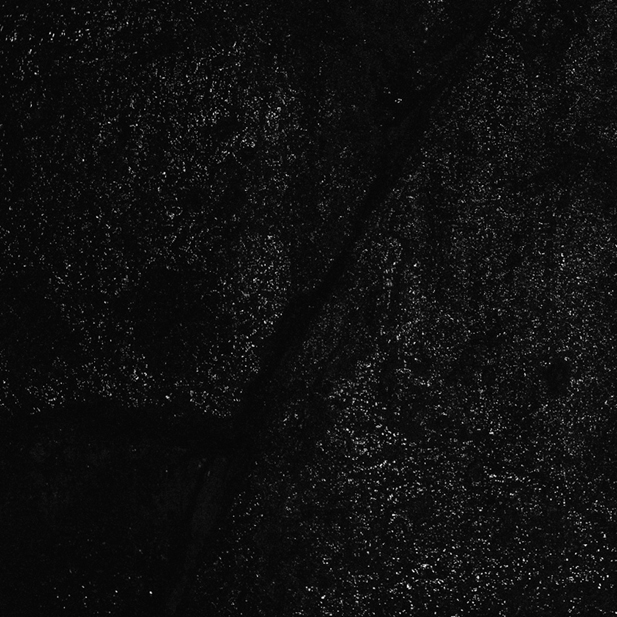 That extends to wanting to produce a pop artist himself. Carolan studied music, and if you were paying attention you might have noticed a release of his own music on Tri Angle earlier this year, recorded under the name Lie. Well, halfrelease. He pressed 100 copies of his Ballad EP to vinyl, but then only gave ten to an unnamed record shop, deciding to instead maintain focus on Tri Angle's other artists rather than on his own music. "The label's about two years old now and I still find it surreal. I never thought anyone would pay attention the way they do. I'm not being humble; I genuinely feel like that." However, the moment seems to be coming for his ultimate weirdo-pop-producer ambitions. "It feels like I'm getting closer. I've been having some meetings with people and some of them are really exciting, but I've been sworn to secrecy," he smiles. "I'm just really hopeful that someone will take the plunge and just go with me on it." That restless, ingenious spirit should get him there.