ARCHIVE
ALEXANDRA BACHZETSIS
interview by Catherine Wood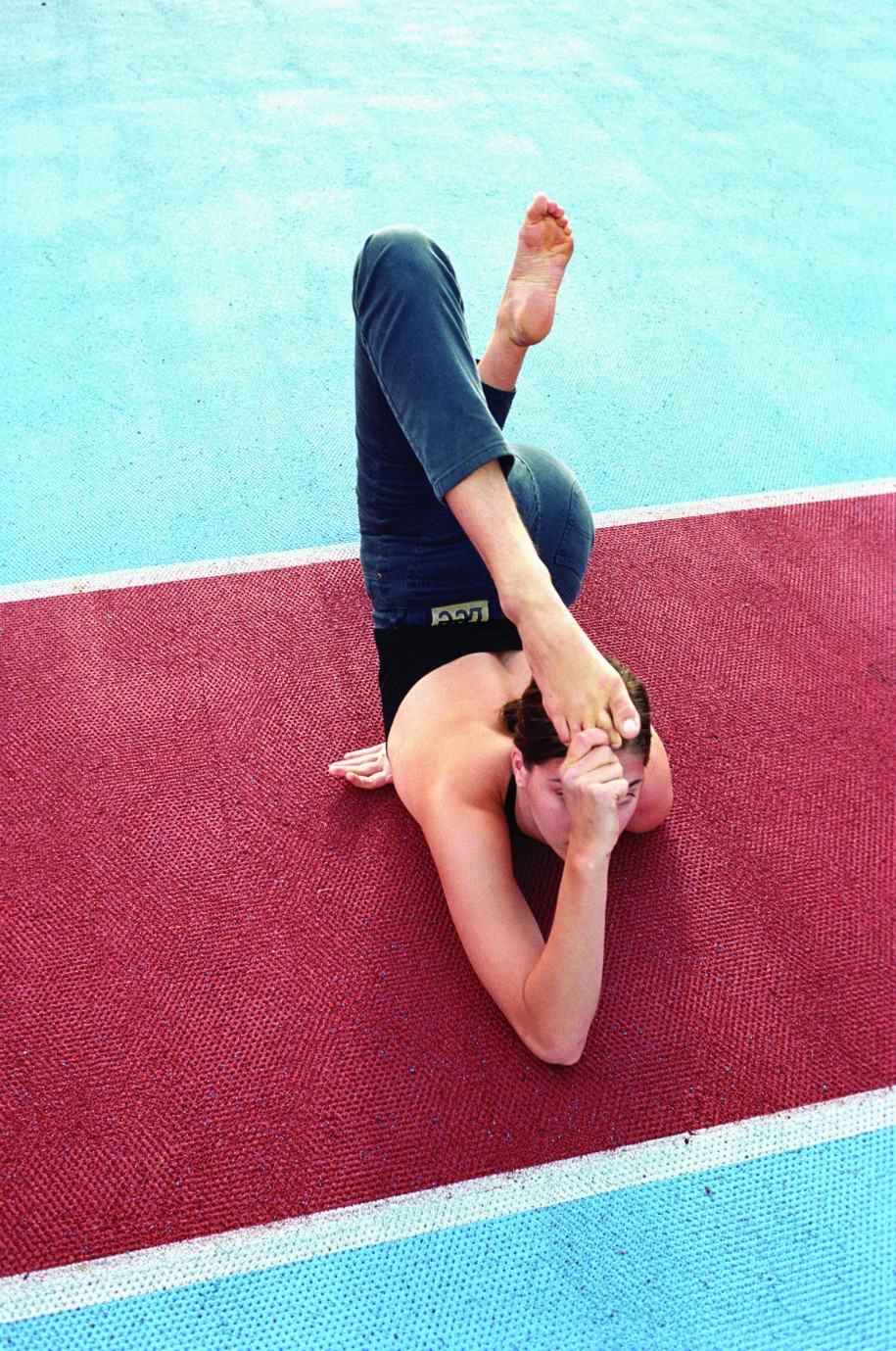 CATHERINE WOOD    Your dances seem, alternately, like very private passages of thought and deliberately brash "showtime." What is relationship between your "inside" and "outside" when it comes to inventing and performing dance?
ALEXANDRA BACHZETSIS    I am interested in a duality in dance: the mystery of human expression on one side and controlled material organized by routines and rules on the other. This can be compared to the difference between articulated verbal and physical languages that constitute the presence of an individual. It's the search for these constituent elements of personality that drives me to make work.
I guess I need to be irritated in order to create, and I want to reflect this irritation towards the audience through my stage performance. I often stage a setup of contradiction— in style, aesthetics or theory, even between my "inside" and "outside" — in order to question and reconfigure hermetic approaches to any given reality.
CW    What role does daily practice have for you?
AB    As a dancer I'm probably a very undisciplined person, but as an artist I am not. I try to keep to a Iyengar yoga training for about three hours every Thursday. Then I practice awareness as a daily exercise in different situations. During longer working periods, physical exercises are a part of my daily routine, because I strongly feel that the work can only become something physical if one engages physically with it. The body doesn't necessarily move just by thinking about it.I am not moved by the mere analysis of choreographic concepts or thinking about dance. I do think daily training has a big influence on what resonates from the body into the work, and it helps to configure choreographic ideas through the presence of the performers. It is about formulating the language that one speaks among people on stage.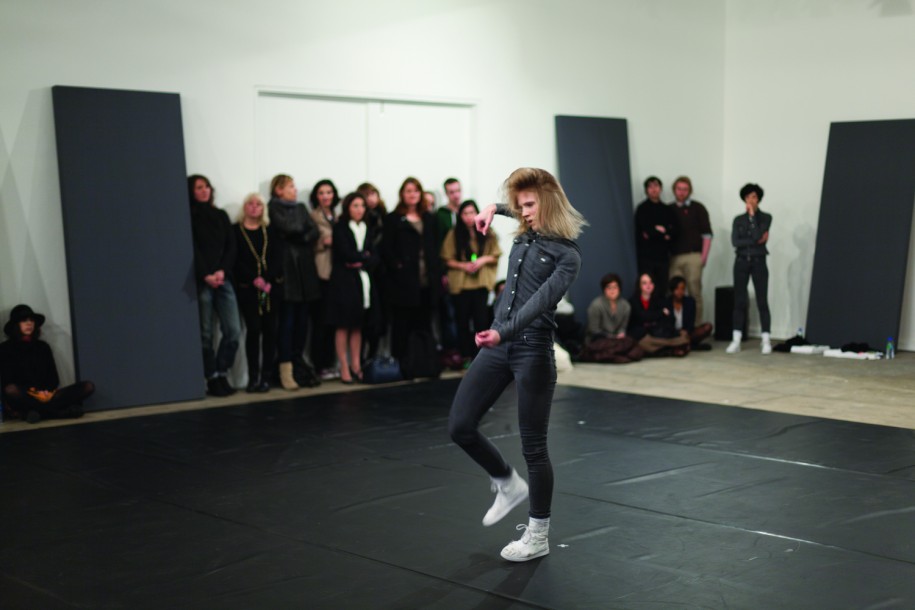 CW    Doubling occurs quite often in your work (in A Piece Danced Alone (2011), recently presented at Chisenhale in London or Rehearsal (ongoing)), as does mass movement. You have doubled live and mediated performances and placed monitors onstage alongside the dancers. What is it about simultaneity that is compelling?
AB    In my work I often use parallelism and occurrences in pairs. It can happen inside of the structure of the work as a tool to divide two different points of view or to give it another perspective. It happens within the choreography as a doubling of performers or personae. Through technical devices, such as video, projections, or a mirror wall, I try to make the audience aware of what they are looking at while they're watching the performers dance or strip or move or talk. I confront the audience with their own voyeuristic gaze. The audience gains presence through the fact that my shows are clearly directed towards them — made for and of the audience's watching. The attitude of the performers is one of intimate, personal, almost quiet exposure that becomes very exhibitionist and at times aggressive, since it forces and, at the same time, invites the audience to look at the show and constantly switch between being aware of their own gaze and forgetting it, just gazing. My use of doubling has also to do with the status of the rehearsal. In some way, the making of a work, its structure or its raw, stripped down, matter of fact nature— as it always happens to be in rehearsals — is very present in most of my work. At the same time, the show part of the work can become an attempt actually to entertain.
CW    Yvonne Rainer, after Merce Cunningham, tried to sever the relationship between dance and movement so that one wasn't subservient to the other. What relationship does music have to dance now for you?
AB    I have used music mostly as a source of cultural and emotional references, in order to situate the work in a given context and trigger reactions from the viewers through shared knowledge. The music appears in my work more as a memory game than as a soundtrack that I would like to dance to. Therefore, I do not feel a strong necessity to liberate dance from music. I think they are two different things. 
CW    Would you laugh if I asked whether you consider yourself to be a feminist?
AB    Yes, I would laugh. I am a feminist. How could I not be? But I perceive myself beyond the feminist revolution that my mother's generation had to fight. I grew up in the '80s and '90s with a post-feminist awareness that demanded looking closer into the established feminist agenda.
CW    Your work often explores and explodes stereotypes of femaleness, femininity and female sexuality in particular. Where do you sit in relation to the personae you perform onstage? How do you cast other women?
AB     I have no difference in approach when casting men or women. I choose men and women for the charisma that makes their stage presence unique and captivat­ing. I try to imagine how their technical skills and capacity to interpret choreo­graphic material could add to the development of the project I am working on.
CW    Has being a mother shifted your attitude towards these female types, or towards how you inhabit your own body?
AB     I think there is no change in how I perceive myself mentally and intellectually as a woman, but physically there is. Somehow I remember myself with this constant unfulfilled physical feeling about myself that wouldn't change whether I lost ten kilograms or whether I gained six, whether I was in love or whether I was longing for love. Since I had a child two years ago, this idea of my body linked to a certain lack and unfulfilled longing for something unknown stopped completely. It is as if I became "me" in a total sense, but therefore, ever since, I'm much more aware of how it can decay, and how my limits present themselves to me as physical burdens.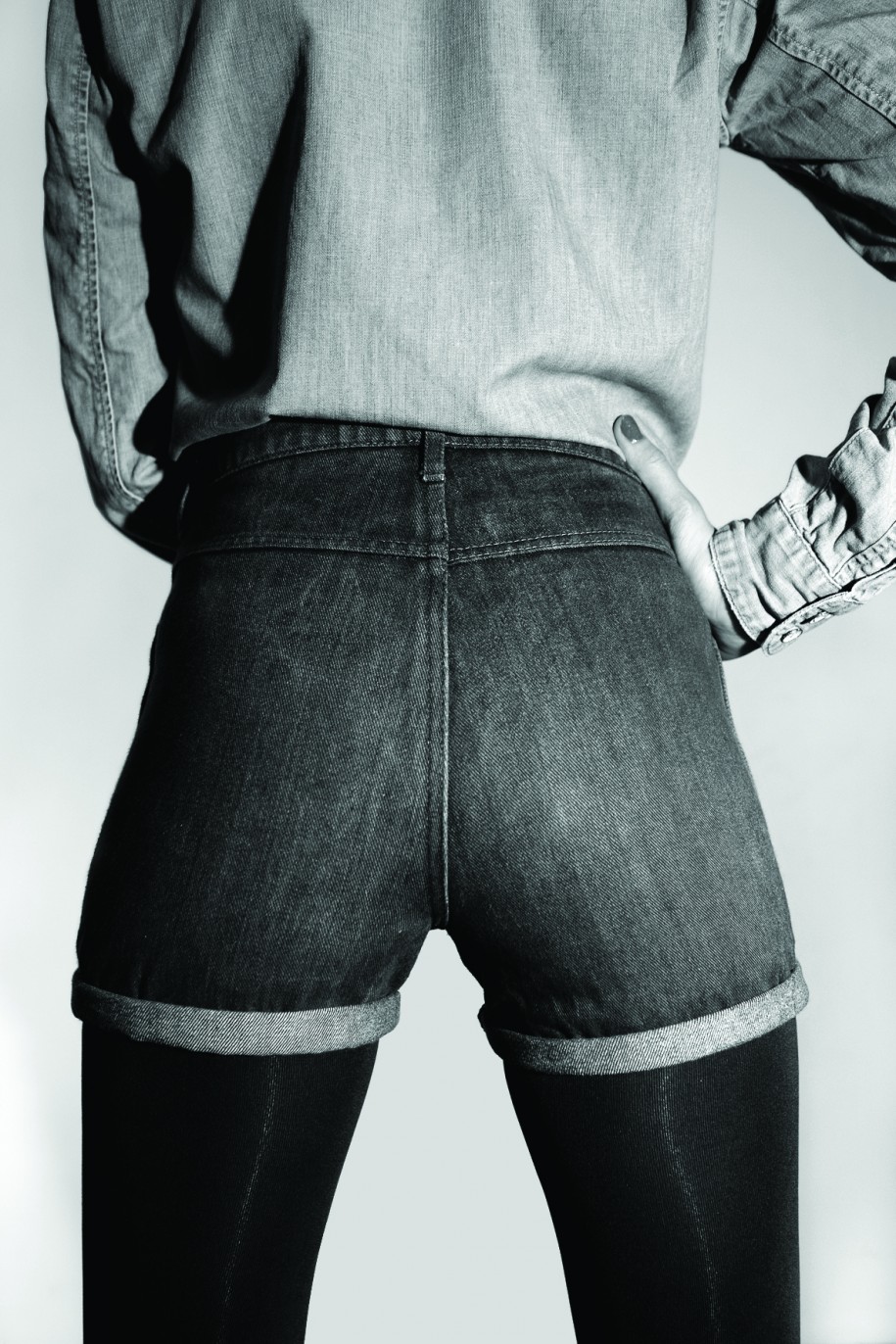 CW    Would you describe your work as having a "language" of its own? You bring in many sources and points of reference but not, it seems, in such a way that we are necessarily expected to know them. How do you compose and invent movement? Is that invention important to you?
AB    I don't know if I have developed a language of my own in my work, but I'm sure I have an approach in which I can at least recognize myself with regard to every work I have made so far. If I had to describe it, it would be somewhere between look­ing into structures and mechanisms of established systems, such as genres (which sometimes makes the clothes on stage very explicit, exaggerated and pronounced, rather than casual), and fundamental research on gestural vocabulary. This push and pull of genre choice and typology of individual gestures is a red thread through all my work. The invention of movement is culled from the forms of staging the self in everyday life. The movement is found through taking action and following an attraction at the same time.